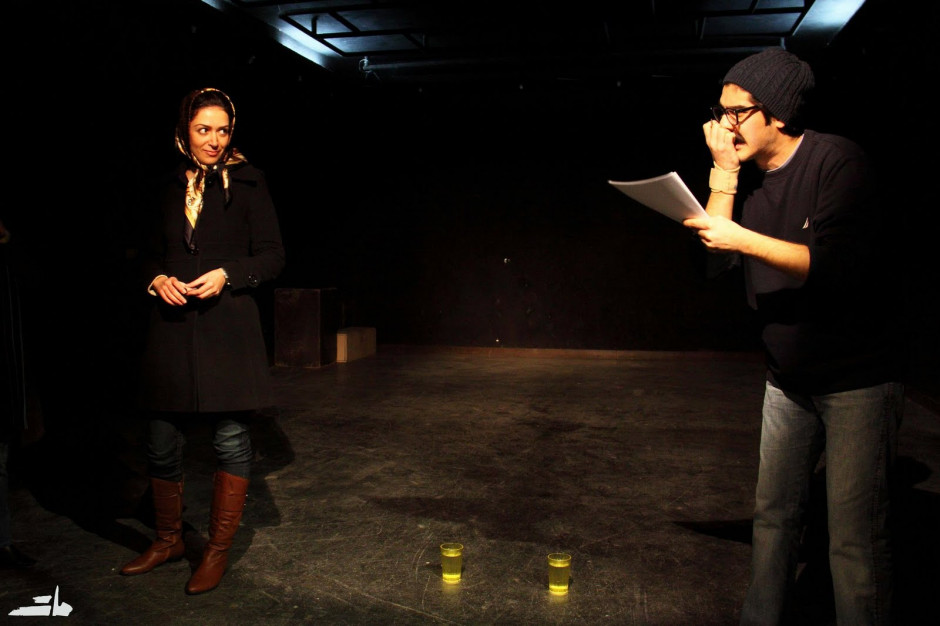 Nassim Soleimanpour
Nassim Soleimanpour refused to serve the army, which is a requirement for obtaining a passport. Without a passport he could not leave the country. To be able to travel, Soleimanpour wrote an interactive play that can be performed worldwide. It can be performed without him, without a director or a decor. 'White Rabbit, Red Rabbit' is read by a different local actor every evening. The actor receives the script at the start of the show. Therefore the performance is as much a surprise for him as it is for the audience.
'White Rabbit, Red Rabbit' was selected for the Amsterdam Fringe Festival 2013. The actors were: Vincent van den Berg, Lizzy Timmers, Mohammed Azaay, Hakim Traïdia, Funda Müjde, Huug van Tienhoven and Simon Heijmans.
In 2013 Soleimanpour  was declared unfit for military service. He could apply for a passprt, a travel visa and was able to watch his play for the first time in his life.
Applicant
Amsterdam Fringe Festival and the Tolhuistuin 
Application
A contribution to the visa, travel and accommodation expenses.